CPA, CA·IFA, MFAcc, CFF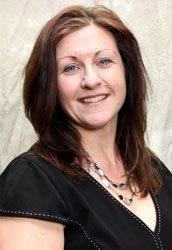 Loreen has been working for professional regulatory bodies in the conduct area since beginning in the investigative and forensic accounting area in 2008. She worked at the Law Society of Alberta as an Investigator into lawyer misconduct for 5 years and then became the Manager of Trust Safety, overseeing the compliance of lawyers with the Trust Fund Safety Program of the Law Society of Alberta. She gained valuable experience with respect to the self-regulation of the professions, administrative law, investigations and giving evidence in administrative hearings during her time at the Law Society of Alberta. Loreen then took all of the skills and experience she acquired to her current position as the Director of Conduct and Discipline of CPA Alberta, where she has worked since August 2015. As Director of Conduct she oversees the administration of the conduct processes for the 30,000 CPAs in Alberta.


"Maintaining the high standards and good reputation of the accounting profession is very important to me. The administration of justice through regulatory discipline processes provides interesting, meaningful and challenging work every day."
Loreen has been a Chartered Professional Accountant (CPA, CA) since 1992 and worked supporting small to medium sized businesses in Alberta until enrolling in the Diploma in Investigative and Forensic Accounting (DIFA) program in 2008. She received her specialization designation in Investigative and Forensic Accounting in August 2014, holds the Certified in Financial Forensics (CFF) credential and recently completed her Master of Forensic Accounting (MFAcc) program in November 2019.
Loreen enjoys family time, reading, and various creative outlets like card-making and painting. She enjoys seeing as much of the world as possible with her husband Roy, including frequent trips to Vancouver to visit her son, Elijah.
*Recipient of the MFAcc Class 2019 Dean's List award with distinction