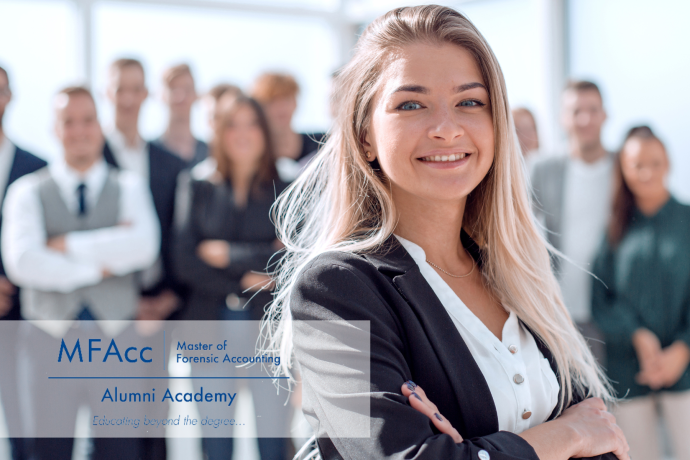 The Alumni Academy was created to support MFAcc & DIFA graduates through a variety of educational activities:  The Alumni Online Lecture Series, Conferences, CPD Workshops and Seminars, News, Alumni Communications & Alumni Awards.  Most lectures and networking events are free to DIFA & MFAcc Alumni unless otherwise posted.  Most will result in a CPD credit.
"The University of Toronto Forensic Accounting Program provides several benefits for the students ... access to leading professional experts and the study of the latest trends in forensic accounting. The program is also a great opportunity for networking and for building support in the industry. All these attributes have contributed and continue to contribute to the development of my career in forensic accounting." S. Zaretto, 

CPA, CPA•EJC, CPA•IFA, MBA
Alumni Lecture Series
For a list of upcoming events, please check the listing below. 
If you have any questions please contact us at mfacc@utoronto.ca 
Check your calendar and be sure to save the dates!
2022