MFAcc, CPA, CA, CBV, CFF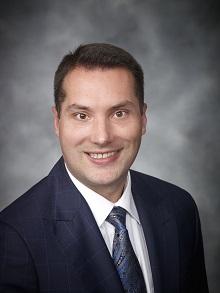 Scott has over 11 years of professional experience in investigative and forensic accounting.  As a Senior Manager in the Business Valuation and Litigation Support Department at Taylor Leibow LLP, Scott is responsible for the preparation and review of economic-loss, business valuation and forensic investigation reports.  He has managed numerous files including fraud, business interruption, shareholder disputes, loss of profits, extra expenses, accident benefits, personal injury, wrongful death, estate litigation, and family law disputes. 
Scott graduated from McMaster University in 2005 with a Bachelor of Commerce degree.  Scott is a Chartered Professional Accountant (CPA), a Chartered Business Valuator (CBV), and is Certified in Financial Forensics (CFF). Scott graduated from the University of Toronto in 2011 with a Diploma in Investigative and Forensic Accounting.
In 2017, Scott was named by The Business Link as one of top 40 under 40 in Hamilton through his business success and contribution to the community.
When not at the office, Scott enjoys his role as a director at Head Injury Rehabilitation Ontario (HIRO) and enjoys spending time with his wife and family, fishing, playing baseball and volleyball.
*Recipient of the MFAcc Class 2019 Dean's List award with distinction