2018 Awards 
Forensic Accounting Lifetime Achievement Award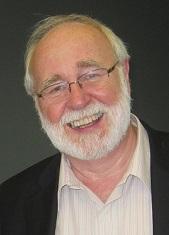 Nick Hodson
Nick Hodson, a longtime senior IFA practitioner with EY, was one of the founding fathers and past-Chair of the CICA's Alliance for Excellence in Investigative and Forensic Accounting.  He was instrumental in the creation of the CA-IFA designation, and the IFA Standards of Practice.  Upon retirement, Nick took over the expert witness preparation segment of our Captone Course and the related Moot Court examinations.  He led the development of the courtroom instructional video that is used in the Capstone, and his knowledge and skill have been evident to all of our graduates.  His sage advice particularly to the Director of the DIFA and MFAcc programs, has been outstanding.


Distinguished Contribution to Forensic Accounting Education


Hazel de Burgh
Hazel de Burgh has been in the forefront of forensic accounting practice in Canada, the U.S.A. and in England.  In all jurisdictions, she has been a proponent of both excellence and professionalism.  Hazel contributed extensively to the DIFA program at its inception and for many years both as the originator of the Capstone Comprehensice Case and Moot Court experience, and a founding DIFA instructor in the Advanced Investigative Techniques Course, and the Capstone Course.
Distinguished Contribution as a Forensic Accounting Instructor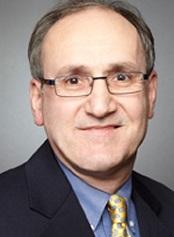 Daniel Edwards
Victor Neufeld is forensic accounting practitioner, consultant to the IFA Standards Committee that developed the Standard Practices for Investigative and Forensic Accounting Engagements (2006), Chair of the IFA Education Committee that developed the Investigative and Forensic Accounting Competency Map (2010), and extensive contributor to and instructor in the DIFA and MFAcc programs since their inception.  He has earned the admiration the students he has taught and mentored during his association with the DIFA and MFAcc programs, and his advice has been prized greatly by the Program Director.
Distinguished Contribution to the Developement of Forensic Accounting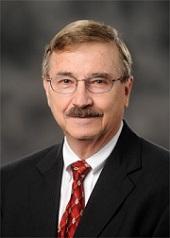 D. Larry Crumbley
Larry Crumbley is a longtime forensic practitioner, professor and author who has contributed amazingly to the overall development of forensic accounting.  His book, Forensic & Investigative Accounting is in its 8th edition, and is the backbone book for the MFAcc Program.  He is founder and editor of the Journal of Forensic Accounting, Journal of Investigative &  Forensic Accounting and several others, and founder of the Forensic Accounting Section of the American Accounting Association.  His cases and novels have introduced many students to IFA opportunities.

Distinguished Contribution to the Development of Forensic Accounting Practice
Pierre St-Laurent

Pierre St-Laurent has been a pillar of forensic accounting practice in Canada for a very long time.  During a lengthy career with KPMG in Quebec, and for over 15 years at ST-LAURENT FAUCHER, Pierre found time to help with the development of the IFA practice standards, and the formation of the DIFA program that was the educational gateway to the CA-IFA, and led to the develpment of the MFAcc degree. Pierre was also one of the founding instructors of the DIFA Program.  He is still practicing a little, and his health is "dangerously fine".