CPA, CGA, FCCA (UK), MFAcc, MASc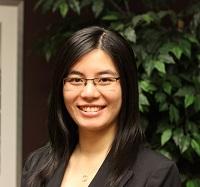 Ginna is the Vice President Finance at Zynik Capital Corporation and she participates in a wide variety of roles in the company and its managed portfolios. In addition to managing the internal control policies, legal compliance, and financial reporting of the companies, she also involves in a number of complex and uniquely structured transactions involving corporate restructuring, seed to bridge stage financings, mergers and acquisitions, and other corporate financial strategies. 
Ginna is a Chartered Professional Accountant (CPA, CGA) in Canada and a Fellow of the Association of Chartered Certified Accountant (FCCA) in the United Kingdom. She holds a master degree in Electrical Engineering (MASc) from the University of British Columbia and a Paralegal Certificate (Corporate). She is an alumna of the Diploma in Investigative and Forensic Accounting (DIFA) from the University of Toronto, and is proud to be in the first graduating class of the Master of Forensic Accounting (MFAcc) program.
"The training in DIFA and MFAcc is so relevant to my work in the private equity industry, especially when evaluating new acquisition opportunities and conducing due diligence. I also have the pleasure to meet many interesting and intelligent individuals and expand my professional network. It is an amazing journey and I enjoyed every moment of it."
Outside of work, Ginna is an active volunteer in various local charities and accounting bodies. She is a trained pianist and is currently serving as the Board President of a non-profit community music school. She is also a committee member of the CPABC Investigation Committee.