CPA, CMA, MFAcc, CFF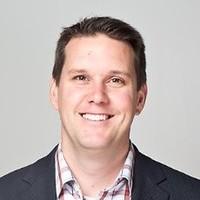 Chris has over 15 years of experience helping lawyers, insurers and business owners with their forensic accounting, litigation support and business transaction needs.  Chris has led assignments in the public and private sector throughout Canada and the United States and has qualified as an expert witness in the Superior Court of Ontario, the Financial Services Commission of Ontario and at numerous private mediations and arbitrations.
"As an expert witness, it is my duty to provide evidence to the court that is fair, objective and non-partisan.  The MFAcc program provided me with an invaluable opportunity to build and strengthen my investigative mind and skillset so that I can work to seek the best evidence without qualification and consider all possible outcomes."
Chris is a Chartered Professional Accountant, Certified Management Accountant and Certified in Financial Forensics by the American Institute of Certified Public Accountants.  Chris holds a Bachelor of Arts from Western University and a Graduate Diploma in Investigative and Forensic Accounting (DIFA) and a Master in Forensic Accounting (MFAcc) from the University of Toronto.
Outside of work, Chris is a proud Dad, a grateful husband and a sports enthusiast.
*Recipient of the MFAcc Class 2019 Dean's List award with distinction