CPA, CA, B.A., MMPA, MFAcc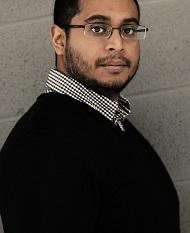 Brian has been practicing in various areas of public accounting for the past 10 years, and is currently a Partner with Swanson, Kane & Sankarsingh LLP.  In his current role, he advises, develops business strategies, and manages relationships for a very diverse client base. 
Brian is a Chartered Professional Accountant (CPA, CA).  In addition to obtaining the Master of Forensic Accounting degree from the University of Toronto, he also holds a Bachelor of Arts degree, and a Master of Management and Professional Accounting degree, both also from the University of Toronto.
"I have learned over time that every individual has their own definition of what success means to them.  The insight gained while obtaining the MFAcc degree will allow me to further assist our clients proactively manage risk, develop and strengthen their internal control framework, and provide 'out of the box thinking' so they can achieve that success."      
When not in the office, Brian enjoys spending time with his family and friends, travelling, playing and watching sports, and being actively involved with the community (which includes serving as a Board member, a Treasurer, or a volunteer for various not-for-profit organizations).
*Recipient of the MFAcc Class 2019 Dean's List award with distinction