CPA, CA, MFAcc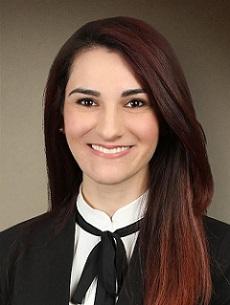 Rand is a Senior Consultant with MNP's Investigative & Forensic Services practice in Toronto. She helps clients with investigating fraud related matters, employee misconduct, complex estate matters, and assists in litigation support. Rand also has extensive knowledge and experience in quantifying losses due to fraud, preparation of risk assessment reviews, and providing recommendations for improvement of internal controls and procedures to prevent and detect fraud. Prior to joining MNP, she worked in the assurance and taxation field for 6 years.
Rand completed a Bachelor of Commerce, with an Accounting Specialist, an Economics Major, and a Mathematical Sciences Minor at University of Toronto. She is very proud and honoured to have completed her Master of Forensic Accounting degree at the very school where she completed her undergraduate studies. Rand is a Chartered Professional Accountant, Chartered Accountant and is currently working towards completing her Certified Fraud Examiner certification.  
Rand enjoys volunteering and has been very involved in her Church, St. Behnam Syriac Orthodox Church. She has been a Sunday School teacher for over 10 years and a Youth Leader for over 5 years. Rand also leads a tax clinic at her Church every year for newcomers, students, seniors, and low-income families and has currently implemented a new program called Career and Talent Advancement to aid individuals in the community in strengthening their resume and interview skills to obtain jobs that best match their expertise.
*Recipient of the MFAcc Class 2019 Dean's List award