Adm. A., CPA., DIFA, CIG, CFE, CIGA, CFF, MFAcc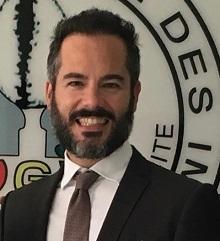 Eric-Christopher has over 20 years of experience in private and public organizations, many of which working for the City of Montreal, where he was Chief of Governance, Ethics and Internal audits until 2014. Then, arising from the Provincial Commission inquiring contracts in the construction industry, he was appointed as the First Deputy Inspector General for the first municipal Office of Inspector General in Canada, fully dedicated to procurement integrity. 
As a taxpayer, he believes that citizens work hard to contribute to the financing of public services. Thus public funds should be spent wisely, ethically and optimally by carefully balancing Controls and Performance considerations.
For that reason, he started COPERGIS and now acts as a senior consultant to improve Controls, Performance and Integrity for Governments, mostly at the Federal level. He performed engagements in the Caribbean, Madagascar, Senegal, Nigeria, Morocco and Benin.
"The Master's degree in Forensic Accounting developed my skills and knowledge and it opened new doors abroad for me." 
Aside from developing his consulting firm, he enjoys running, yoga, visiting countries and tasting artisanal chocolate from all over the world. Madagascar's is still his #1 chocolate!