CPA, CA, CFF, CBV, MFAcc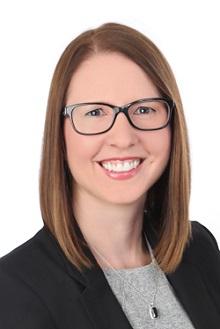 Becky is a Partner of KPMG LLP and a Senior Vice President in KPMG's Forensic practice based in Toronto.  She specializes in the analysis and quantification of financial losses for litigation purposes, performing complex and multinational forensic accounting investigations, and advising on fraud risk management and regulatory compliance matters, with a specific focus on anti-bribery and corruption.  She has experience serving clients in a variety of industries in Canada, the United States, Europe and Asia.
Becky is a Chartered Accountant and a Chartered Business Valuator, and has been recognized as a Specialist in Investigative and Forensic Accounting by Chartered Professional Accountants of Canada and is Certified in Financial Forensics by the American Institute of Certified Public Accountants.  Becky holds a Diploma in Investigative and Forensic Accounting and most recently has completed the Master of Forensic Accounting program at the University of Toronto. 
Becky has developed and delivered training courses for KPMG professionals across the country, has published a variety of articles on forensic accounting issues, and is often invited to speak on various forensic accounting topics.  She is also a Board and Finance and Audit Committee Member of the Oakville Parent Child Centre (since 2015).  Becky lives in Oakville with her husband and two young daughters.
*Recipient of the MFAcc Class 2019 Dean's List award with distinction