CPA, CGA, MFAcc, CFF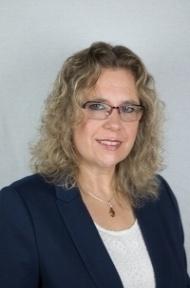 Beata has over 10 years of experience as a forensic accountant and is currently a Manager at the Calgary office of Williams Meaden & Moore International. She is concentrating on loss quantification, including contract disputes, litigation support and fraud investigations. Her industry experience includes oil and gas, hotels, restaurants, entertainment, farming, poultry, egg production, grocery stores, manufacturing and retail.
Beata immigrated from communist Poland 30 years ago and immediately started her education in the accounting field. She started her career in public practice and later moved on to be a controller for the second largest RV Rental company in Canada. She also helped the company go public. In year 2000 Beata and her husband started a new machining business. After the business was sold in 2006, Beata decided to concentrate on forensic accounting as she was interested in it. Beata enrolled in the Diploma in Investigative and Forensic Accounting (DIFA program) in 2007 (Class of 2009) and this allowed her to obtain employment in the forensic field. Beata is very proud of completing her Master's in Forensic Accounting in 2019 with a 4.0 GPA.
Outside of her work, Beata lives with her daughter and two gorgeous huskies. She volunteers for an animal rescue organization (fundraisers and foster care) and is an avid traveler. Her recent destinations include China, Peru, Australia, New Zealand, Vietnam, Cambodia, Thailand and Alaska. Beata is also a huge hockey fan (Go Flames!).
*Recipient of the MFAcc Class 2019 Dean's List award with distinction